USA Freebie Finders Need Free Facebook Traffic? Try This!
Congats to Gods Growing Garden! It's their 4th Blogaversary! To celebrate, they're having a giveaway!If you post the Blogger opp like we're doing, you can get a free Facebook visit!
FTC Disclosure: USA Freebies N Deals welcomes relevant advertising including affiliate links These links help us put food on our table while sharing great products.
____________________________________________________
(the following post is written by Angie Ouellette-Tower from God's Growing Garden)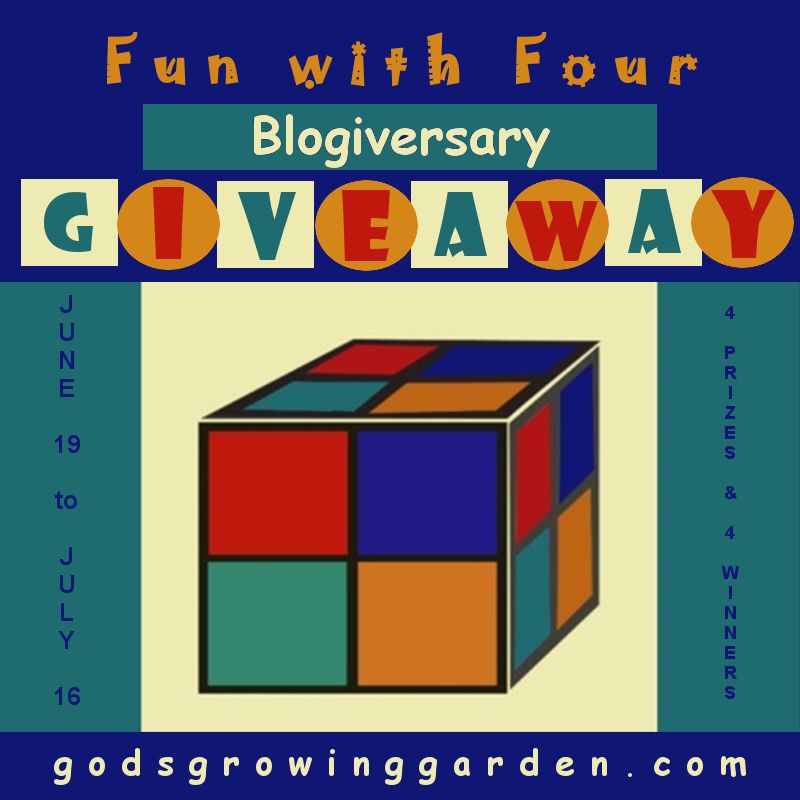 BLOGGER OPP - Fun with Four Blogiversary Giveaway!
God's Growing Garden is turing 4 on June 19th, 2015 - help me celebrate my "Blogiversary" with this FUN GIVEAWAY!!
4 different Prize Packs
(Paypal Cash, Amazon e-giftcard, Ad Spaces Pack & Gift Pack)
4 different Winners
4 weeks long
"Featured 4" Section
(explained in the sign-up form)
Sign up by May 31st, 2015 & get $5 off any Cohost spot as an EARLYBIRD
click HERE to sign up
Get a free "facebook visit" entry by posting this BLOGGER OPP on your blog!
(Please feel free to write your own intro at the very top of this BLOGGER OPP post)
click HERE to get the code for posting
_____________________________________________________________
I hope my south of the border friends will find this free blogger opportunity handy for stretching their budgets.
Want to chat about another Alert? Drop us a comment, or connect with us in one of these ways. We would love to chat with you!:
Thanks for reading USA Freebies N Deals!
Be sure to
Freebie Alerts from USA Freebies N Deals
you never know what we'll find next!
Related Links
Any adfly links below will open with a word from a sponsor to help cover expenses. Click the "Skip Ad" Button when it appears in the top right corner to proceed to the webpage. Thanks to our sponsors for their support!
Find out more at :
http://adf.ly/?id=4009826
Want a direct link to your website? Leave a confidential comment and ask about sponsoring a post
.